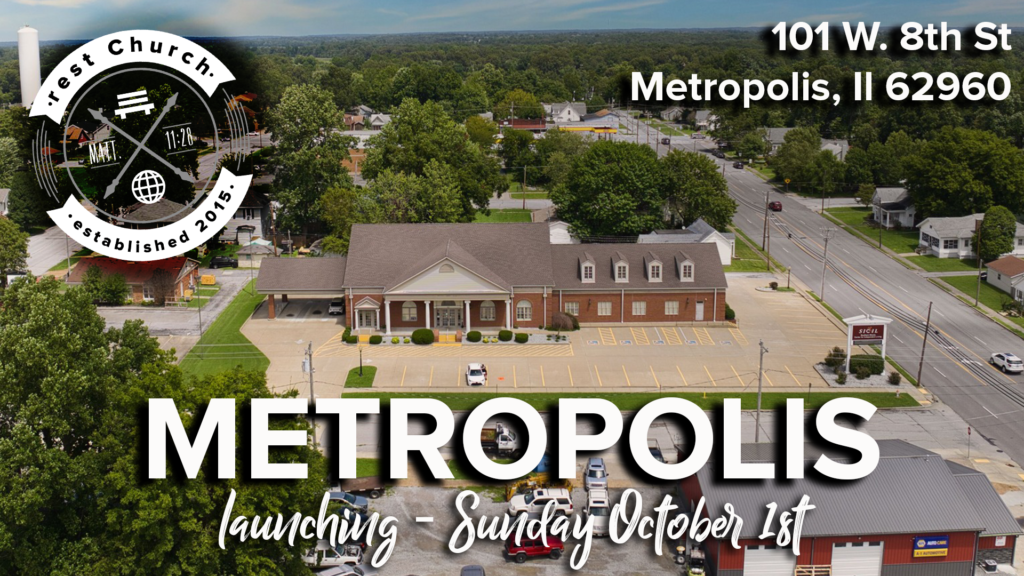 We are excited to announce that in the next few months a new church will launch in Metropolis, IL! rest Church is currently putting together a core launch team for this new church from our Paducah campus.
Over the last year there has been an increasing awareness of and prayer for the need to not only plant new churches but for us to "Go!" and bring vitality and infrastructure into our local communities through the Gospel. We believe that God is glorified in seeing healthy-vibrant Churches with a renewed vision for Him and a renewed passion for His people and His mission to get rolling. We believe that the rescue, redemption and restoration of a community by way of the Gospel and the power of God the Holy Spirit is ultimately for the glory of God and the good of the His community.
We are already amazed at the work God has begin to do in bringing this city to Himself and we cannot wait to see what lies ahead.
Thank you for your prayer and partnership as we work to make Jesus famous in Metropolis! Alongside a sea of steeples we're praying to be a beacon of light for the broken and lost.
#therestisyettocome
If you're interested in joining the journey by serving or attending rest Church Metropolis please fill out this form below and say hi!