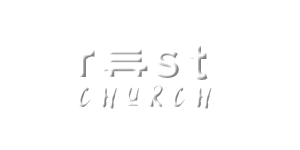 The main thing, is to keep the main thing, the main thing. And that's Jesus.
God brought Pastor Cody from Colorado, Pastor Adam from Arizona, and strategically placed Pastor Johann in Paducah. Over the course of 2 years God began to stir in these men's hearts the need to reach men who either (1) didn't feel like they fit in at a traditional Church and (2) those who had been hurt by the Church.
Four families began praying together and in  asked the question: "What would the 'Church' look like if you could do whatever you thought God was asking you to do with it?", which was the question that really created a sense of urgency. After a lot of prayer, some bold dreaming and many late night strategic parking lot conversations the team decided to take this leap of faith and "restoration Paducah" was born; with a mission to restore Jesus in the HOME, as the CHURCH, and with the CITY. 
People in the community began to find out about this idea and asked if there would be a service.  The team wasn't sure how they were going to launch the Church but decided to have a service that week. A location was found, equipment was borrowed and there ended up being around 30 people show up at Easter Seals the very first Sunday as the vision was cast. After a few months of holding services at Easter Seals, the Church had raised enough funds to lease a building on Park Avenue and they renovated a former gym & former bar into a Church. We additionally added a 2nd building on the same campus as well. People started to meet Jesus and be freed from their sin.
After out growing the 2 spaces at Park Avenue rest Church moved to Broadway Street. Once we outgrew our sanctuary space on Broadway Street we moved to multiple worship experiences on Sunday morning.
We renovated an old Church building and are using this new ministry tool located at 1200 Jefferson Street! Currently we offer 1 worship experience @10:30a CST.
rest Church has seen people come to know Christ, marriages healed, strongholds broken, and local/global missions established since its beginning. God knew what he was doing calling this place, "restoration", especially since the track record has been growth on the tail-end of renovation. rest Church is blessed by God and truly believes that this is just the beginning. God's best rest is still yet to come for these people and this Church. #therestisyettocome
bible TRANSLATIONS WE use
english standard version ~ word for word with thought for thought in mind (this is our main preaching bible)

NEw LIVING TRANSLATION ~ thought for thought

NASB - WORD FOR WORD
books that reflect our dna
sticky teams ~ Larry Osborne


GROWING UP

~ ROBBY GALLATY

Simple Church ~ Thom rainer

Radical ~ David platt

Systematic Theology ~ Wayne Grudem
Preaching styleS WE FOLLOW
john piper ~ EXPOSITION

david platt ~ Exposition

Matt Chandler ~ EXPOSITION

CRAIG GROESCHEL ~ Leadership

Steven Furtick ~ ENCOURAGEMENt
Elevation ~ Maverick city ~ Brandon lake ~ Passion ~ Bethel ~ Hillsong ~ kari jobe ~ all sons and daughters ~ torwalts ~ vertical worship ~ upperroom ~ shane and shane ~ Phil whickham ~ jesus culture ~ crowder ~ cody carnes ~ etc.,
SuNDAY 10:30a cst
Church online 10:30a cst
294
Avg. Sun In Person Attendance
100%
3.6k
Avg. Sun Online Reach
100%
$142.55
Avg. Weekly Giving Per Family
100%
80
# of Current Family Partners
100%