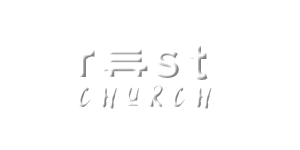 The main thing, is to keep the main thing, the main thing. And that's Jesus.
HEY! IT'S NICE TO ALMOST MEET YOU
Thanks for checking out rest! We're not what you might think "Church" is, or was in the South. 
rest is a community of people that exist to make a big deal about Jesus. 
Whether it's your first Sunday at church, or the last Sunday you're willing to try, we want you to know that we've been praying for you and can't wait to get to know you. 
Come experience rest – it really does change everything.
here's a few faq's
before you visit our campus